Advanced Repair
Technologies Inc.
Your one stop solution for industrial electronic repair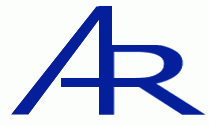 OEM / Manufacturer
Part / model number
Description
ULVAC
ULVAC
ULVAC

UNIOP

UNIVERSAL VOLTRONICS


URAKAWA
E-9802-ULVAC
PJ-045
GP-1000

EK16-L or EK16L

XRC-60-125P-L17-CL
XRC-60-125P-PAN-L17-CL

URSS-158E or URSS158E
UNA-2000 ashing system card
Motor controller
Pirani vacuum gauge controller

EK-16 operator interface panel

High voltage power supply, PANalytical PW2830 XRF wafer
analyzer

Power supply PCB
Copyright © 2006-present. Advanced Repair Technologies, Inc. All rights reserved
Repair catalog:
U,
arranged in alphabetical order. We have
real experience
in repairing these items.
If you have an item not listed here,
contact us
. We are able to repair almost any electronic board/system.