Advanced Repair
Technologies Inc.
Your one stop solution for industrial electronic repair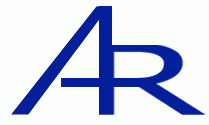 OEM / Manufacturer
Part / model number
Description
ZEBOTRONICS

ZELLWEGER USTER
ZELLWEGER USTER

ZIATECH
ZIATECH
ZIATECH
ZIATECH

ZINSER

ZUBLIN
SE1000.04.60 T20 or SE1000.04.60T20

UT3-EC3
UT3-SP

ZT 8812 or ZT8812
ZT 8850 or ZT8850
ZT 8902 or ZT8902
ZT 8904 or ZT8904

CNC-500 or CNC500

L2206A
DC servo motor drive

Motion module, USTER TESTER 3
Signal processor, USTER TESTER 3

PCA CPU PCB
Floppy and HD controller PC board
STD32 SBC 486 board
CPU card

CNC-500 system

Control panel
Copyright © 2006-present. Advanced Repair Technologies, Inc. All rights reserved
Repair catalog:
Z,
arranged in alphabetical order. We have
real experience
in repairing these items.
If you have an item not listed here,
contact us
. We are able to repair almost any electronic board/system.